We generally manufacture laminated transformers with two winding sections to give us the best possible electrical safety. The transformers are CE approved and fulfil European electrical safety regulations.
Vertical PE 10-3000VA
Vertical
PE 10-3000VA
The vertical model takes up a very small area of the installation base and thus is suited to places where installation area is a constraint. 
This structure can also be used for chokes.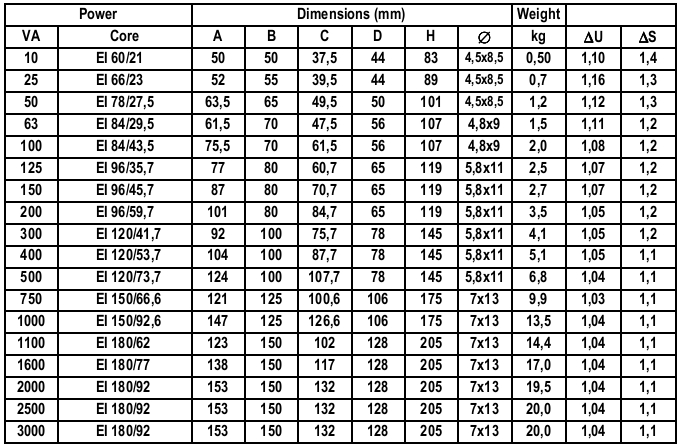 Horizontal ME 10-3000VA
General model HE 10-3000VA
Encapsulated IP 30 MEK 10-3000VA
Encapsulated IP 44 MI 10-2000VA
Vertical PU 3000-6300VA
Vertical PU 6,3-31,5kVA
Horizontal MU 3000-6300VA
Encapsulated IP 23, PUK 23 3,0-31,5kVA
Vertical IP 54, PUK 54 3,0-31,5 kVA